To deliver services and activities to support the community by improving their personal skills, health, wellbeing, and life circumstances
A resilient united community through enabling and supporting personal development and community cohesion
EASE's Charitable Objects
To relieve poverty and advance education, in particular but not exclusively, by the provision of training courses and youth activities to persons who are in conditions of need, hardship, or distress by reason of their social or economic circumstances
EASE's values: are about us, our principles and what we stand for and how we hold ourselves accountable to the people and communities we serve. We live our values by:
Because our staff live in the same communities in which they work, and have experienced the same or similar issues as families that need help, our most important ingredient is our ability to engage a family and build trust.
We work with the family to offer practical and intensive support to improve their situation, showing them what to do and empowering them to develop the confidence and skills to address issues themselves over time.
We assess the whole family's needs and work with them to prioritise the areas that need to be addressed. We support the whole family to acknowledge and accept the issues that are holding them back and impacting their children's life chances.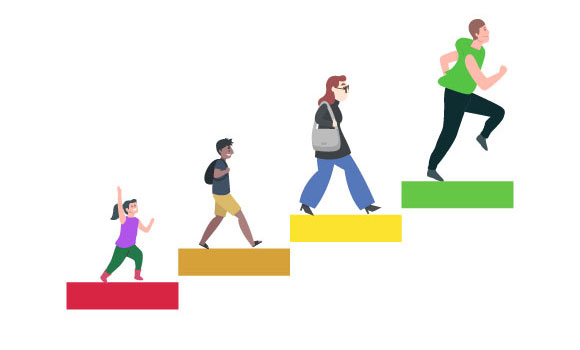 EASE has been supporting me since 2006. I am a vulnerable person in the community and have been a single parent since 2005. The support I have received from EASE has been invaluable from counselling, support Groups, social events to accessing solicitor's advice, practical help with forms and contact with Ealing Council. The Staff are extremely professional and supportive, they fully understand my circumstances.
I have been accessing EASE services for a few years; they have been very supportive to me and my family. Both my children have additional needs and attend the Holiday Clubs, which helps me a lot. My children love attending the Holiday Club and they have helped a lot to boost their confidence. The EASE team is very supportive of me whenever I need assistance. I am coping because of the help I receive from them.
I started coming to EASE services with my parents when I was two years old. At that age I could not speak any English and my parents could not, so they were unable to help me. At EASE, I was helped to learn English, helped with schoolwork, taught how to cook during the free cookery classes, taught how to sew in the sewing classes. All the support I received helped me to live life as an independent and strong woman. I am now doing a psychology degree.
After staying home for 7 years looking after my two children as we could not afford childcare, I needed to start all over again searching for work as soon as they started school full time. I had lost all my confidence and did not know where to start. A friend directed me to EASE, there I was offered a volunteer opportunity. I started as a Volunteer staff and in 2018 I was taken on as a full-paid staff. I have regained my confidence, made new friends and learnt new skills.
Client Feedback from services run during the lockdown
Your team's generous offering of gifting my little family a £40 supermarket food shop over the Christmas period has helped us tremendously!
We are a low income family of 4 with two children under 5 years old and with the stresses of the global pandemic having a severe impact on our household's income from our self-employment work, we have found ourselves in a situation where we are behind with all bills (priority bills included).
With no disposal income, this food shop kindly provided has taken the pressure of us to find money for food and allowed us to stock up on meat and batch cook meals that will last us into the last week of December / early January.
We are eternally grateful for this support and wish yourself and team nothing but prosperity despite a super tough and challenging year for humanity.
I was granted a Tesco food shop just before Christmas, this has helped me loads. I have two older step-children coming and 4 with me now. The little luxuries at Xmas that we can now buy as the food shopping I have asked for covered stuff we would have to get for the children. These food shops truly helped us out, so we can get other bits we sometimes struggle to get.
The Food shop has brought a smile to our faces in the morning because it was one less thing we had to worry about to spend with this crisis we are going through and again my mental health as I was diagnosed with personality disorder. This shopping honestly meant a lot to me and my little kids when they saw the yogurts they were very happy.
English is my second language which I struggle to understand. I am grateful for the support given to me. I am unable to deal with everything on my own. As I struggle to understand somethings that have been said.
EASE Services from April 2020 to March 2021
local residents registered with EASE as volunteers, received training to befriend or deliver food/medication supplies to the community
food vouchers were given to people in need
households received food and medication deliveries and/or befriending support
food parcels were delivered
EASE and Children's Centre Services during the pandemic
face to face or telephone support appointments were made to 136 beneficiaries to assist with their financial or food crisis situation
calls were made to 92 vulnerable families to keep in touch
parents/carers and 40 children under 5 attended online paediatric first aid courses
parents/carers and 20 children under 5 attended online cooking courses
families attended online stay and play for parents/carers under 25
Youth services during the pandemic
online youth club sessions were provided with 172 attendances
outdoor park sessions were delivered
young people received 1:1 telephone mentoring
young people engaged in one or more of EASE's youth services during COVID-19