Our mission is to deliver services and activities to support families and individuals. We will cross-refer our clients through their journey through our range of services to empower them and their families as a whole to make improvements in their life circumstances and raise resilience
E.A.S.E. (Empowering Action & Social Esteem) Ltd aims to inspire, empower, enable, and support personal and community development through skills, knowledge diversity, and raising Community resilience
Because our staff live in the same communities in which they work, and have experienced the same or similar issues as families that need help, our most important ingredient is our ability to engage a family and build trust.
We work with the family to offer practical and intensive support to improve their situation, showing them what to do and empowering them to develop the confidence and skills to address issues themselves over time.
We assess the whole family's needs and work with them to prioritise the areas that needs to be addressed. We support the whole family to acknowledge and accept the issues that are holding them back and impacting their children's life chances.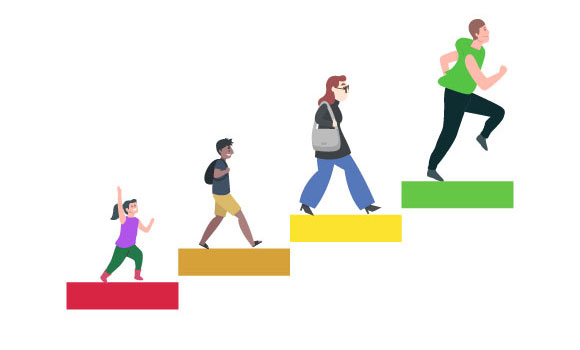 EASE has been supporting me since 2006. I am a vulnerable person in the community and have been a single parent since 2005. The support I have received from EASE has been invaluable from counselling, support Groups, social events to accessing solicitor's advice, practical help with forms and contact with Ealing Council. The Staff are extremely professional and supportive, they fully understand my circumstances.
I have been accessing EASE services for a few years, they have been very supportive to me and my family. Both my children have additional needs and attend the Holiday Clubs which helps me a lot. My children love attending the Holiday Clubs and they have helped a lot to boost their confidence. The EASE team is very supportive of me whenever I need assistance. I am coping because of the help I receive from them.
I started coming to EASE services with my parents when I was two years old. At that age I could not speak any English and my parents could not so they were unable to help me. At EASE I was helped to learn English, helped with school work, taught how to cook during the free cookery classes, taught how to sew in the sewing classes. All the support I received helped me to live life as an independent and strong woman. I am now doing a psychology degree.
After staying home for 7 years looking after my two children as we could not afford childcare, I needed to start all over again searching for work as soon as they started school full-time. I had lost all my confidence and did not know where to start. A friend directed me to EASE, there I was offered a volunteer opportunity. I started as a Volunteer staff and in 2018 I was taken on as a full paid staff. I have regained my confidence, made new friends and learnt new skills.
EASE is passionate about serving the community. That's why we offer a number of services that are specifically tailored to the needs of our Clients.
From January 2018 to December 2018, EASE saw over 1000 Clients and a total of 6,282 attendances for all services running with in that year.
Targeted Activities for families with Children Under 5 years
Families with Children Under the age of 5 attended our services. These families attended our Under 25's Stay & Play, Out door trips, Speech and Language, Parent/Child Workshops, Multi-Sports, Health event and Cookery Sessions.
Hanwell Big Local Holiday Schemes
Children come to the Holiday Club
Children between the ages of 5 to 12 attended our Holiday Clubs that run four times a year in February Half Term, Easter Holidays, Summer Holidays and October Half Term Holidays at the Hanwell Community Centre.
EASE runs 3 Youth Clubs 3 days a week. The Youth Clubs are an opportunity for our local young people aged between 11 to 19 years to engage with their peers and pursue activities that interest them. The Youth Clubs are so popular. We do run a number of activities specially tailored for the age group.
Gang Prevention Workshops
Young People attended our Gang Prevention Workshops. A number of topics were discussed such as First Aid for stabbings, Mental Health, Money Management and Youth Rights.
Hanwell Big Local After School Club
The After School Club is for children aged between eight to eleven years living within the Hanwell Big Local area. The Club runs once a week. The Club is very popular in the community.
ESOL (Free English Classes)
Residents who have English as their second language attended Free English classes at our Centre. The knowledge acquired enabled the residents to use the skills in their daily lives and in search for Work.
Clients accessed the service
Our Clients received help with Information, Guidance and Support, third party reporting, internet services, photocopying, and letter writing support, Support in making complaints, finding services, signposting and general information.
Clients had Free Legal Advice appointments with a Solicitor from the Ealing Advice Service.
We run a six- week course for women which covers topics such as Healthy boundaries, Confidence building, Self-Esteem, Assertiveness, and understanding Healthy relationships. Clients also get one on one support from a qualified Counsellor / Psychotherapist.