Our mission is to deliver services and activities to support families and individuals. We will cross-refer our clients through their journey through our range of services to empower them and their families as a whole to make improvements in their life circumstances and raise resilience.
E.A.S.E. (Empowering Action & Social Esteem) Ltd aims to inspire, empower, enable, and support personal and community development through skills, knowledge diversity, and raising Community resilience.
Because our staff live in the same communities in which they work, and have experienced the same or similar issues as families that need help, our most important ingredient is our ability to engage a family and build trust.
We work with the family to offer practical and intensive support to improve their situation, showing them what to do and empowering them to develop the confidence and skills to address issues themselves over time.
We assess the whole family's needs and work with them to prioritise the areas that need to be addressed. We support the whole family to acknowledge and accept the issues that are holding them back and impacting their children's life chances.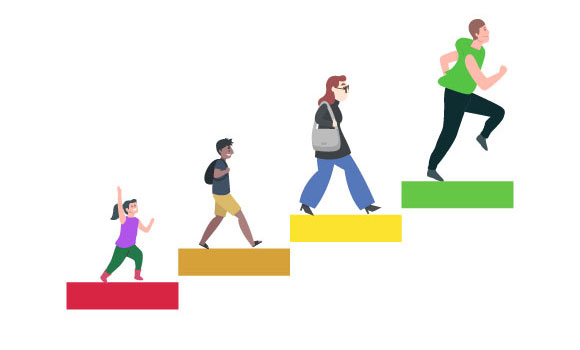 EASE has been supporting me since 2006. I am a vulnerable person in the community and have been a single parent since 2005. The support I have received from EASE has been invaluable from counselling, support Groups, social events to accessing solicitor's advice, practical help with forms and contact with Ealing Council. The Staff are extremely professional and supportive, they fully understand my circumstances.
I have been accessing EASE services for a few years; they have been very supportive to me and my family. Both my children have additional needs and attend the Holiday Clubs, which helps me a lot. My children love attending the Holiday Club and they have helped a lot to boost their confidence. The EASE team is very supportive of me whenever I need assistance. I am coping because of the help I receive from them.
I started coming to EASE services with my parents when I was two years old. At that age I could not speak any English and my parents could not, so they were unable to help me. At EASE, I was helped to learn English, helped with schoolwork, taught how to cook during the free cookery classes, taught how to sew in the sewing classes. All the support I received helped me to live life as an independent and strong woman. I am now doing a psychology degree.
After staying home for 7 years looking after my two children as we could not afford childcare, I needed to start all over again searching for work as soon as they started school full time. I had lost all my confidence and did not know where to start. A friend directed me to EASE, there I was offered a volunteer opportunity. I started as a Volunteer staff and in 2018 I was taken on as a full-paid staff. I have regained my confidence, made new friends and learnt new skills.
Client feedback from service surveys 2019
100% of parents feel that they are able to perform first aid on their child
100% feel empowered with the skills and knowledge to deal with a situation that requires first aid
Health and Wellbeing Course
100% feel better equipped on how to look after their mental health
100% feel that they have better knowledge about Healthy living
100% Do feel more confident knowing that there are services to help them
Let's Get Cooking Session for Families
83% of parents said that they do have an increased knowledge on food safety and hygiene
How parents felt that stay and play sessions have helped their child?
75% Socialising with other children
How parents feel that the Stay and play sessions have helped them
88% Meeting other parents/carers
100% Feel more confident applying for work online (Application form, find a job or Universal credits)
Home Safety Workshop in Parent/Carer & Toddler Group session
92% Gained more of an understanding about Home-Safety
Internet Safety Workshop in Parent/Carer & Toddler Group session
80% Feel more aware of the dangers online
Let's Get Cooking Course for families with Under 5's
100% Are now more confident to cook with their children
100% Know more about health and nutrition
EASE is passionate about serving the community. That's why we offer a number of services that are specifically tailored to the needs of our Clients.
From January 2019 to December 2019, EASE had a total of over 3,000 attendances for all services running with in that year.
EASE runs 3 Youth Clubs 3 days a week. The Youth Clubs are an opportunity for our local young people aged between 12 to 19 years to engage with their peers and pursue activities that interest them. The Youth Clubs are so popular. We do run a number of activities specially tailored for the age group.
Under 25's Stay & Play session
According to our client feedback, over 95% of the parents felt they had a greater support network.
This is a Stay 7 play session for parents and expecting parents under 25 years with children under the age of 5. Parents and children get to interact with each other. Both parents and children enjoy a variety of indoor and out-door activities.
ESOL (Free English Classes)
Residents who have English as their second language attended Free English classes at our Centre. The knowledge acquired enabled the residents to use the skills in their daily lives and in search for Work.
25 students progressed to further learning
5 students got into employment
20 students joined voluntary work and other work experience gaining roles
25 students joined other community engagement activities
attended out of which 268 were of BAME ethnicity
by families for grants to access support for material needs were successful
were assisted with making online Universal credit applications
Our Clients received help with Information, Guidance and Support, third party reporting, internet services, photocopying, and letter writing support, Support in making complaints, bill payment, council tax applications, filling housing benefit forms, Local Welfare applications, Universal credit applications, finding services, signposting and general information.
got one to one support with making job applications
received CV writing/development support
Work Club offers clients with CV support, advice, guidance and support in looking for training and work. Clients get access to structured job search, online learning to improve their IT skills and Confidence Building.
Food bank Vouchers given out
sharp rise in number of families that needed Food Bank assistance
On behalf of the Ealing Foodbank, EASE refers as well as issues out food bank vouchers to families that desperately need them as they wait for their welfare circumstances to improve.